UFC 261: Usman vs. Masvidal 2 @ Grails
Come Enjoy the Epic Watch Party at Grails Starting at 9 PM.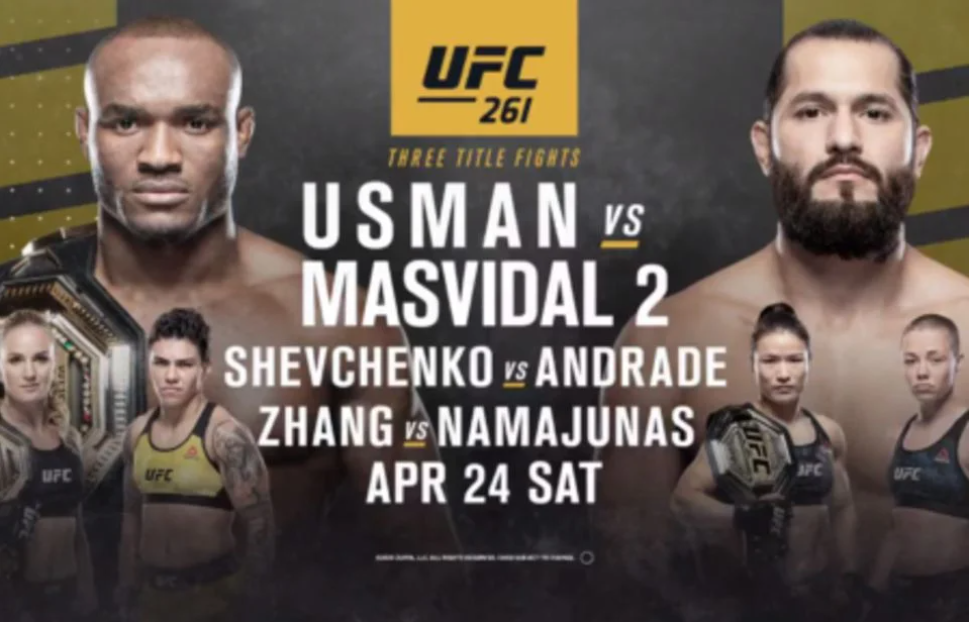 Why you don't want to miss it:
Fight 1:
With less than a week's notice due to a positive Covid-19 test, Masvidal stepped up to the challenge, lost 30 pounds, flew to Abu Dhabi, and took on the fight, but was unable to beat the Welterweight title holder, Usman
Fight 2:
This Saturday... will Masvidal be able to dethrone Usman and become the new Welterweight Champ?
**Event Details**
Beginning at 9:00 PM, the minimum consumption for standard tables will be $50 per person.

Our comfortable sofa seating for groups of up to 6 people will start at $500 minimum consumption ($100 deposit required).

Live Music (in between intermissions) | Cocktail Specials |
"Super Necessary" Bottle Service Special | Sofa Seating | Hookahs

Prelims: 8:00 PM

Main Card: 10:00 PM

Larger groups are welcomed and pricing is available upon request by calling us at 786-870-4313.




"Fight Night" Signature Specials:

The "Super Necessary" Bottle Service Special
$305
Includes a Custom Grails Sneaker Box with:
- 1 bottle of Recuerdo Mezcal
- 4 Red Bulls
- Mixers
- 1 Large Sneaker Cocktail Glass
- 1 Sneaker Shot Glass
- 1 Recuerdo T-shirt
- 1 Recuerdo Hat

Masvidal's Secret Juice
$20
We've partnered with Masvidal to bring you this super-secret drink you won't find anywhere else.
This XL double cocktail is delivered in a souvenir Gatorade-inspired squeeze bottle.
Recuerdo Mezcal | Grapefruit-Ginger | Fresh Lime | Chili with Savory Salt
Address:
Grails, 2800 N Miami Ave, Miami, FL 33127 (
Get Directions
)
» The sneaker-themed indoor dining area
» The "Miami Vice" patio
» The Grails "Yard"
What people are saying...