Introducing the Grails Cocktail Kits
Bring the Grails cocktail experience to your next event or party.
Order your Grails Cocktail Kit
$75
Impress your friends for your next gathering with top-shelf cocktails prepared in minutes.
Each kit comes with everything you need to built your own Grails inpsired cocktails at home.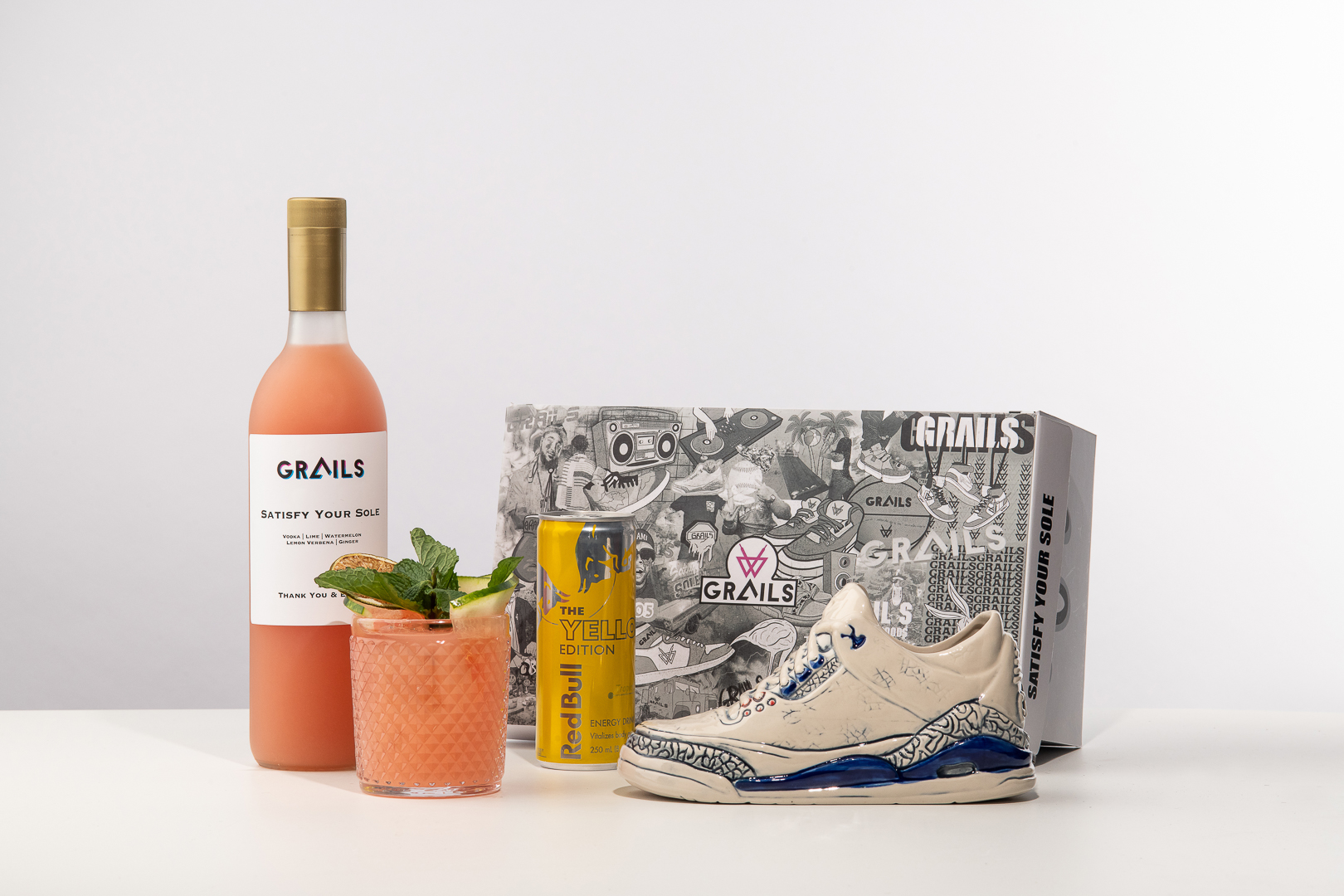 Order Your Kit Now
Each Grails Cocktail Kit comes with:
· One 750ml bottle of a "ready to go" Grails signature cocktail.
Your choice of a signature cocktail:
Satisfy Your Sole, Staple Pigeon, Concord Vl, Big in Japan, 88 Old Fashioned (Comes in 500ML)

· Three Cans of Red Bull

One Classic, One Sugar Free, One Yellow to top off your cocktail.

· One Garnish Pack

Homemade dehydrated limes to decorate your cocktail.
How to build your cocktails.
Each kit comes with instructions for crafting your very own cocktails using the supplies in your personalized kit.

Address:
Grails, 2800 N Miami Ave, Miami, FL 33127 (
Get Directions
)
About Grails
From hyper-local beers and freshly crafted cocktails to upscale bar fare; Grails is not your traditional bar. Grails features 2 bars; one inside and one outside in our "Miami Vice" patio. Enjoy dining inside or outside with over 70 TVs located throughout all areas. Grails is perfect for families, parties, or a get together with your close friends. Kids can enjoy one of our many "yard games", including pop-a-shot basketball, giant connect four, jenga XL, and more. Our patio is also dog-friendly so bring your four-legged friend with you while you enjoy the game and put down some delicious food and drinks.
» The sneaker-themed indoor dining area
» The "Miami Vice" patio
» The Grails "Yard"
What people are saying...