Saint Patrick's Day @ Grails Wynwood
Join us for green beer, great specials, giveaways, live drum show, and Leprechauns.
View Menu
Join us for Contests & Giveaways: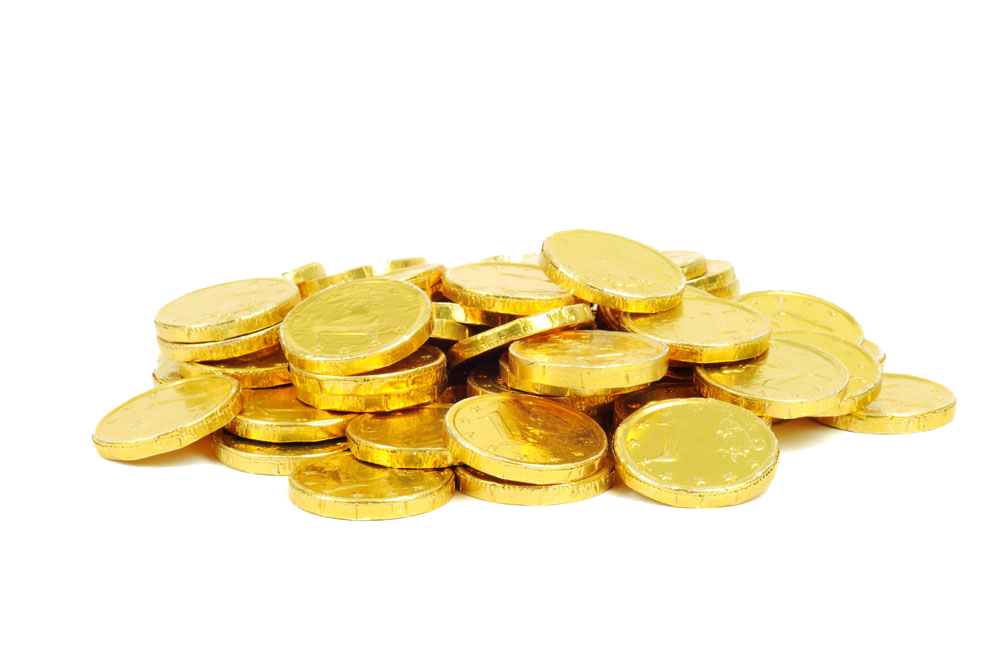 At 9:00 PM
: The most festive St. Patrick's Day outfit wins a pitcher of beer and a round of 4 shots.
From 4-10 PM:
Find a sticker in the bottom of your glass and you get a free drink!
Celebrate Saint Patrick's Day in Wynwood
Today's your lucky day! Grails is throwing a Saint Patrick's day celebration with specials, live DJs, contests, giveaways, Leprechauns, and more! Toss back a green beer or a Pickleback, and celebrate the best drinking day of the year on our spacious outdoor patio.

From 8:00 PM to Midnight, enjoy the Live DJ + Drummer Show, and a special appearence by a lucky Leprechaun!



Saint Patrick's Day Specials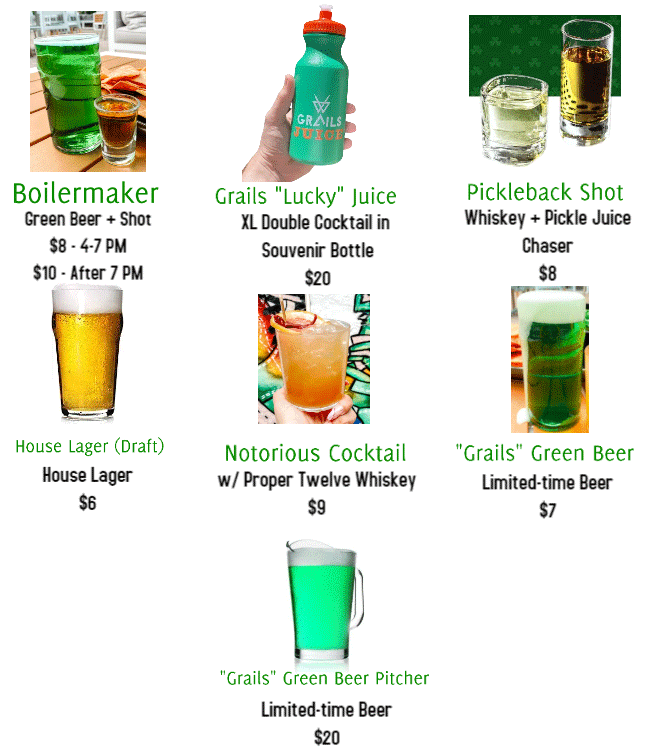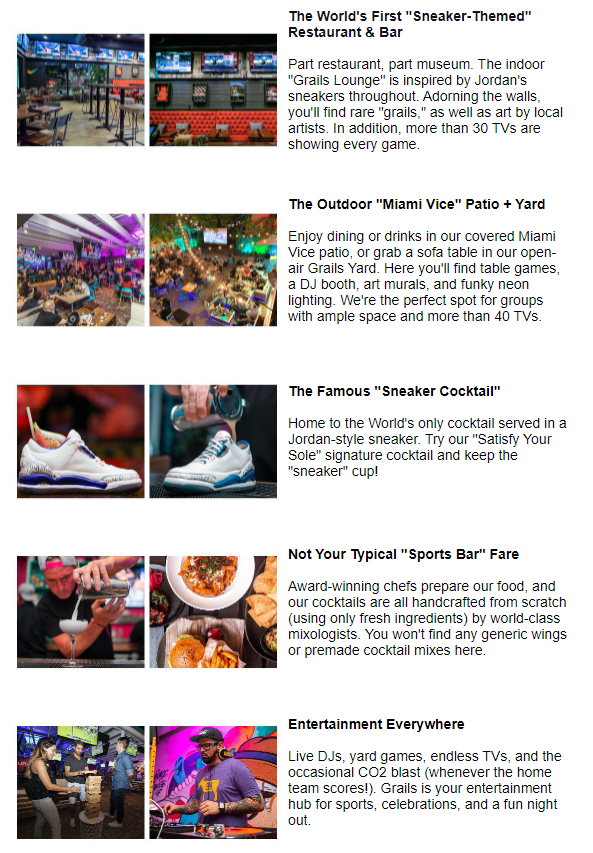 What people are saying...


Restaurant gallery
About Grails
Located in Wynwood, Miami, Grails is more than your average sports bar -- it's an experience. Grails brings together hyper-local beers, hand-crafted cocktails (by world-class mixologists), and unique shareable dishes, all packed inside a fun and welcoming atmosphere. The Grails Experience takes place in 2 parts -- an indoor "sneaker-themed" sports lounge decked out with one-of-a-kind art pieces and rare sneakers on display, as well as a colorful, spacious outdoor "Miami Vice" patio. Whether dining inside or outside, you'll have your sights set on one of our 70+ TVs. Grails is the perfect location for families, large parties, or a get-together with your close friends with plentiful space and many sharable drinks and dishes.